Description
Durex Play™ is all about having more fun and this Play™ vibrating ring allows both you and your partner to have a stimulating time! 
Now 30% more powerful!
The vibrating ring is suitable for use with or without condoms.
It is designed to last approximately 20 minutes, it's easy to use and can be turned on and off to suit your needs. So go on and have some fun! (Battery included)
Warning: Do not attempt to replace the battery, this product is designed to be disposable after use. Carefully wrap the product in a tissue and dispose of in a bin. 
This product is NOT a contraceptive and is designed for stimulation and single use only.
Storage: Store in a cool, dry place away from direct sunlight.
Step 1:
If using with a condom, please put the condom on first. Take the vibrating ring out of the packaging.
Step 2:
Slide vibrating ring on penis with the vibrating band on the top side of the penis to stimulate the clitoris.
Step 3:
Push in the on/off switch at the side of the band. To turn off, pull out the on/off switch carefully.
Play Vibrations can be used with or without a condom.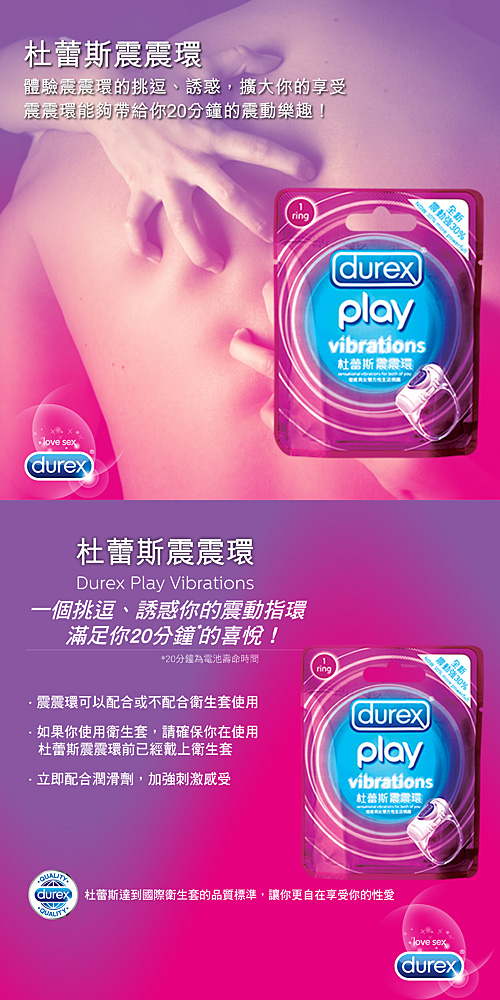 Customer Reviews
{{'product.product_review.no_review' | translate}}